Australian Movies 2017
MUST-WATCH AUSTRALIAN MOVIES OF 2017
So far, 2017 has been a successful year for Australian cinema. Filmmakers are beginning to push the boundaries of the stereotypical Australian films, and are encompassing several elements that have made for new and exciting films. As such, there are several Australian movies of 2017 that cinema enthusiasts must certainly watch – both released and upcoming.
AUSTRALIAN MOVIES 2017: RELEASED 
Ali's Wedding
Ali's Wedding is a departure from Australia's habit of making serious movies. This romantic comedy features Iraqi-born Australian Actor Osamah Sami in a movie about his very own life experiences. It is one of the few Muslim Australian rom-coms out there, and it has captured the hearts of audience across the globe. Directed by Jeffrey Walker, this is definitely a movie worth watching.
Australia Day
Directed by Kriv Stenders, this movie stars Bryan Brown, Shari Sebbens, Sean Keenan and Daniel Webber. Australia Day shows how on the country's most controversial national holiday, the lives of three different diverse Australians collide. It premiered during Australia's CinefestOZ film festival this year.
Berlin Syndrome
Read our review here. Berlin Syndrome is a psychological thriller, where Teresa Palmer plays an Australian tourist who has a fling with a local teacher, only to end up captured in his apartment and unable to escape. Directed by the award-winning Cate Shortland, the movie premiered at the 2017 Sundance Film Festival. The story is unique, terrifying and certainly intriguing to say the very least.
A Few Less Men
The sequel to A Few Best Men, this movie is a comedy directed by Mark Lamprell and written by Dean Craig. After a destination wedding goes horribly wrong, three friends find themselves transporting their friend's corpse back to London. When their private jet crash lands, they must face many difficulties to carry the body across the treacherous landscape and return it home. The film stars Xavier Samuel, Kris Marshall, Kevin Bishop, Dacre Montgomery, and Deborah Mailman.
Hounds of Love
Set in 1987 Australia, Hounds of Love is about a couple who are serial killers targeting teenage girls. Vicki Maloney is their next random abduction. As she attempts to survive the torture and confinement, her only chance at survival is playing mind games to drive a wedge between the couple, while her parents and boyfriend try to find her. Written and directed by Ben Young, the film stars Emma Booth, Ashleigh Cummings, and Stephen Curry.
Jasper Jones
Read our review here. The film adaptation of one of Australia's favorite novels, Jasper Jones was directed by Rachel Perkins, starring many seasoned actors and newcomers as well, such as Hugo Weaving, Toni Collette, Angourie Rice, Levi Miller, and Aaron L. McGrath. Set in the 60's, it begins as a murder mystery and tackles various themes such as race, prejudice, young love, and family dynamics.
Three Summers
Written and directed by Ben Elton, Three Summers is an Australian comedy movie which recently premiered at the CinefestOZ Film Festival. It is a multistory comedy set over three summers at a rural folk festival. The film stars Magda Szubanksi, Michael Caton, Robert Sheehan, and Rebecca Breeds. Three Summers has already been nominated for several cinematic awards this year.
AUSTRALIAN MOVIES 2017: UPCOMING 
Cargo
This South Australian film stars the immensely popular Martin Freeman, who plays a father trying to save his baby during the apocalypse. It is a dystopian sci-fi movie with an incredible supporting cast consisting of Susie Porter, Anthony Hayes, and David Gupilil. Cargo is an adaptation of Yolanda Ramke and Ben Howling's viral short film which was a mere seven minutes.
Flammable Children
Set in the beach suburbs of 1975 Australia, 14 year-old Jeff is trying to find his feet in this world while harboring a crush on the girl next door, Melly. When the beach town suddenly hits the spotlight after the body of a 200-ton whale is washed ashore, Jeff and Melly think it's the biggest thing that ever happened in their lives. In a nutshell, dramatic events follow. Flammable Children seems highly promising, with a cast consisting of Guy Pearce and Kylie Minogue.
Hotel Mumbai
The real-life horrific terrorist attack which occurred at Mumbai's Taj Mahal Palace Hotel in 2008 killed at least 167 people. In this adaptation by Australian writer/director Anthony Maras, the event is recreated for audiences. The Australian-Indian actor Dev Patel will star in the film with a leading role, accompanied by Jason Isaacs, Tilda Cobham Hervey, and Armie Hammer.
Jungle
Jungle is about a young man and his group of friends who join a guide for a trek into the Bolivian Jungle, searching for an Indian village. However, the jungle turns out to be much more than they initially expected. It is then that the movie turns into a harrowing adventure and survival story. Directed by Greg McLean, the film stars the famous Daniel Radcliffe, Thomas Kretchsmann, and Alex Russell. It will premiere on the 24th of August at the CinefestOZ Film Festival.
Sweet country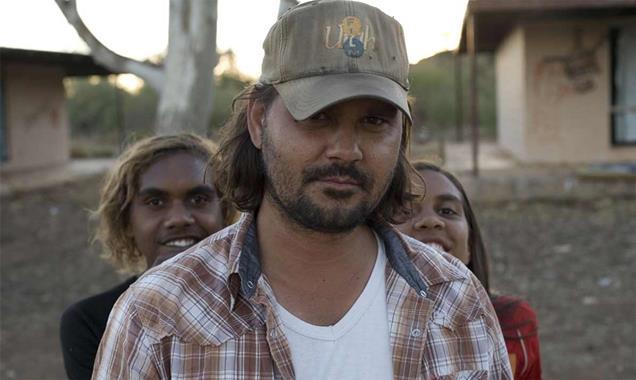 The long awaited directorial return of Warwick Thornton, Sweet Country stars Australia's favourite actors Sam Neill, Bryan Brown, David Wenham, Ningali Lawford Wolf, and Hugo Weaving. It is a period film set on the Northern Territory frontier. Although not much is known about the plot as of yet, the directors and lineup of actors makes it a movie to watch out for. It will be released in September 2017.
Breath
Directed by the largely successful Simon Baker, Breath is an adaptation of Tim Winton's best-selling novel. Two teenage boys, hungry for discovery, form an unlikely friendship with a mysterious older adventurer who pushes them to take risks that will have a lasting and profound impact on their lives. The movie stars Elizabeth Debicki, Simon Baker, and Richard Roxburgh.
SG: Australian Movies 2017, Australian Movies 2017